---
Notice: Not all laptop desks come with the fan. If you need the laptop desk with the fan, please choose the option "black with fan" when you place the order. Only the black color desks can choose the desk with the fan, the pink and silver don't have the fan.
Ergonomic Laptop Desk provides better comfort, durability, and features for your day to day laptop use:
360 DEGREE ROTATION - Each folding leg has 3 knobs that can be adjusted and locked in any height and angle you need. The 360 degree rotation provides high flexibility for your needs.

COOLING FUNCTION - Ventilation holes provide strong air flow to dissipate the heat from the bottom of a laptop; acts as not only a table but also a cooler.

HIGH QUALITY MATERIAL - Built with aluminum material providing ultra light and strong construction.

ERGONOMIC DESIGN - Say goodbye to nick and back pains after looking at laptop for a long time. This fully adjustable laptop stand can be folded flat for easy storage and enables you to use your computer at the most pleasing positions, benefits your health and helps relieve neck ache and shoulder pain caused by poor posture.

MULTI FUNCTIONAL - Computer desk, writing desk, sketchpad, board, dining table, flower Stand etc. The use of occasions: bed, sofa, table, carpet, meadow, desk etc. Object: adults, children and all the crowds.

Method of Use:
Press and hold the button on top of the joints to adjust the support and height. 

Note:
Please do not use alternating current. Do not use a hard object so as NOT to scratch the paint.
With Rollers: 

No

Scene: 

bed and sofa

Style: 

Laptop Desk

Pattern: 

vented

Model Number: 

23

Specific Use: 

Computer Desk

Folded: 

Yes

General Use: 

Commercial Furniture

With Storage: 

No

With Cabinet: 

No

Type: 

School Furniture

Is Adjustable: 

yes

With Keyboard Shelf: 

No

Size: 

42*28cm

Material: 

Metal

Metal Type: 

Aluminum

Color: Black, Silver, Pink
Weight: 1.50 kg
Material: Aluminum, Plastic
Folded Dimension: 20.6 x 10.4 x 2 in
Folding Angle Range: 0~360 Degrees
Package Includes:

1 x Ergonomic Laptop Desk

1 x A Mountable Mouse Tray
1 x An Instruction Manual
2 x Black Non-Slip Baffle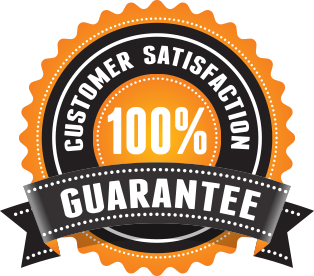 If you don't have a positive experience for ANY reason, contact us and we will make sure that all your concerns are addressed and you leave 100% satisfied.
We have 24/7 Call and Email Support. Please contact us through one of those or through our contact form, if you need assistance we are always here for you!
4 GREAT REASONS TO BUY FROM US
AND 4 GREAT FACTS ABOUT US 
 4700+ Happy Customers
 Free Secured Shipping (Worldwide)
 Perfect Gift Ideas
 Guaranteed Safe Checkout
OUR MISSION:
Instead of donating to our cause, you can just purchase any product from our different collections and part of your purchase will be donated to charities across the globe that help poor families enjoy their Summer holidays and spend time together!
CORONA VIRUS FAQ:
Lots of our customers seemed to be concerned about the corona virus and if there is a likehood of them getting affected due to their packages and online purrchases in general.
The likelihood of an infected person contaminating commercial goods is 0 and the risk of catching the virus that causes COVID-19 from a package that has been moved, traveled and exposed to different conditions and temperature is also 0, according to the World Health Organization. (
WHO
)
"In general, because of poor survivability of these coronaviruses on surfaces, there is likely NO RISK AT ALL of spread from products or packaging that are shipped over a period of days or weeks at ambient temperatures. (The Virus dies after 1-3 hours on packages)
We Appreciate Your Support!
All orders are handled and shipped out from our warehouses in Europe
Please allow extra time for your order to be processed during holidays and sale seasons!