---
THIS ANIMATED JELLYFISH AQUARIUM LAMP IS AN EYE-CATCHING DECORATION EVERYONE SHOULD HAVE IN HIS ROOM!
Our Animated Aquarium Jellyfish Lamp is the perfect lamp for your room and is also a pretty cool looking decoration! The quiet movement of the realistic lifelike jellyfish in the tank with fascinating color changing lights creates a beautifully tranquil, peaceful & soothing deep-sea ambiance which can help reduce stress & anxiety!
REALISTIC JELLYFISH
The jellyfish are beautiful, vibrant, mesmerizing, and are modeled to be as lifelike as possible in both appearance and movement to give you a realistic sea life experience! Great for children, adults & seniors with special needs, including dementia ADHD & autism. It will also improve your mood & well-being.

✔️
TRANQUIL MOOD LIGHTING

The Lamp comes with 2 lifelike synthetic jellyfish and contains 18 LED lights for a realistic and beautiful illumination of the jellyfish. It also has 5 color light changing effects! Just select your favorite color and allow the jellyfish to gracefully provide you with perfect ambiance and atmosphere! Please do not add any external items to it as well as they can cause the unit to malfunction.
✨ 
ASTONISHING AND EYE-CATCHING

The
Animated Aquarium 
Jellyfish Lamp is ideal for your home, office,... It brings simulated marine life and colorful LED lighting to any room you place it in. The Jellyfish Mood Light operates without any annoying motor or movement sounds! 

🎁 
GREAT GIFT IDEA

Makes an excellent gift for anyone who loves sea life or simply wants to make a unique design statement! Great for a party, home office, bedroom, or living room! Our
Animated 
Jellyfish Lamp also has an intelligent Auto-Off function which turns the lamp off automatically after 4 hours for your safety!
INSTRUCTIONS:
1.
Remove the rubber cup.
2.
Fill the lamp with water (distilled water is recommended).
3.
Plug the cable into the lamp.
4.
Turn on the switch.
5.
Add 2-3 drops of liquid washing detergent.
6.
Put the jellyfish upside down in the tank (turn the switch on for at least 30 seconds before putting in the jellyfish).
7. 
Try to avoid air bubbles forming on the jellyfish. If necessary you can use a straw or a stick to remove the air bubbles.
8.
Put the rubber cap back on.
SPECIFICATIONS:
Size

11.02 x 4.1 x 4.1" / 43.4 (H) x 10.4 (W) x 10.4 (L)

 cm
Weight
2.31 lbs / 0.9 kg
Plug
USB
Voltage
5 Volt
Colors
Red, Green, Blue, Yellow, Purple
Shipping
1-3 weeks (due to high demand)
PACKAGE INCLUDES:
1 x
Animated 
Jellyfish Aquarium Lamp
1 x USB connection cable
2 x Realistic jellyfish
1 x User Manual
OUR GUARANTEE: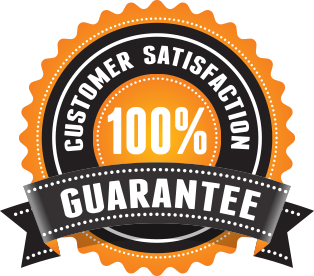 If you don't have a positive experience for ANY reason, contact us and we will make sure that all your concerns are addressed and you leave 100% satisfied.
We have 24/7 Call and Email Support. Please contact us through one of those or through our contact form, if you need assistance we are always here for you!
4 GREAT REASONS TO BUY FROM US
AND 4 GREAT FACTS ABOUT US 
 4700+ Happy Customers
 Free Secured Shipping (Worldwide)
 Perfect Gift Ideas
 Guaranteed Safe Checkout
OUR MISSION:
Instead of donating to our cause, you can just purchase any product from our different collections and part of your purchase will be donated to charities across the globe that help poor families enjoy their Summer holidays and spend time together!
CORONA VIRUS FAQ:
Lots of our customers seemed to be concerned about the corona virus and if there is a likehood of them getting affected due to their packages and online purrchases in general.
The likelihood of an infected person contaminating commercial goods is 0 and the risk of catching the virus that causes COVID-19 from a package that has been moved, traveled and exposed to different conditions and temperature is also 0, according to the World Health Organization. (
WHO
)
"In general, because of poor survivability of these coronaviruses on surfaces, there is likely NO RISK AT ALL of spread from products or packaging that are shipped over a period of days or weeks at ambient temperatures. (The Virus dies after 1-3 hours on packages)
We Appreciate Your Support!
All orders are handled and shipped out from our warehouses in Europe
Please allow extra time for your order to be processed during holidays and sale seasons!