---
The Bluetooth Smart Watch is compatible with both iOS and Android devices and features a 1.3 inch HD full color display. Enjoy a smarter and hands-free experience for receiving call notifications, taking pictures and video, video calls, counting steps and calories, and monitoring sleep and heart rate. Enjoy many other features with this must-have device.
Features:
Color OLED touch screen.
Long lasting 100mAh battery.
Designed to be used as an everyday watch or sports.
Waterproof IP67 technology to stay protected from water.
Comes with YOHO Sports App, downloadable from App stores or scan QR code in the user manual.
Supports iOS 8.0 / Android 4.4 or higher (Check version before buying).
Functions:
Blood Pressure
Passometer
Sleep Tracker
Push Message
Heart Rate Tracker
Alarm Clock
Remote Control
Social Media Notifications
Message Reminder
Call Reminder
APP Language: Korean, Russian, Spanish,English, German, Italian, Japanese, French
Note: Wearable devices monitor human activities through electronic sensors, and as such are consumer level devices. It is normal for some deviation in data collected. Users should treat collected data objectively.
Please do not compare consumer equipment to hospital equipment about collected readings. This is NOT a medical device!

Before using, please charge the device and when ready, scan the QR code on the manual to download the app and connect it to the watch with the included App.
SPECIFICATIONS
Function: 

Passometer

Function: 

Fitness Tracker

Function: 

Sleep Tracker

Function: 

Message Reminder

Function: 

Alarm Clock

Function: 

Power Reserve

Function: 

Week

Function: 

Month

Language: 

English

Language: 

Russian

Language: 

Spanish

Language: 

Portuguese

Language: 

Turkish

Language: 

French

Language: 

German

Language: 

Japanese

Language: 

Dutch

Language: 

Arabic

Compatibility: 

All Compatible

Type: 

On Wrist

ROM: 

<128MB

RAM: 

<128MB

Rear Camera: 

None

Battery Capacity: 

<120mAh

GPS: 

No

Multiple Dials: 

No

Mechanism: 

No

SIM Card Available: 

No

Waterproof Grade: 

Life Waterproof

Band Material: 

Silica Gel

Case Material: 

Alloy

Screen Shape: 

Square

Application Age Group: 

Adult

Style: 

Sport

Display Size: 

1.3inch / 2.5D

Resolution: 

240*240

Battery Detachable: 

No
1 x Bluetooth Smart Watch

1 x Manual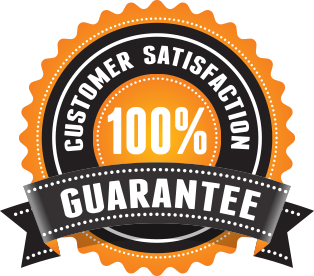 If you don't have a positive experience for ANY reason, contact us and we will make sure that all your concerns are addressed and you leave 100% satisfied.
We have 24/7 Call and Email Support. Please contact us through one of those or through our contact form, if you need assistance we are always here for you!
4 GREAT REASONS TO BUY FROM US
AND 4 GREAT FACTS ABOUT US 
 4700+ Happy Customers
 Free Secured Shipping (Worldwide)
 Perfect Gift Ideas
 Guaranteed Safe Checkout
OUR MISSION:
Instead of donating to our cause, you can just purchase any product from our different collections and part of your purchase will be donated to charities across the globe that help poor families enjoy their Summer holidays and spend time together!
CORONA VIRUS FAQ:
Lots of our customers seemed to be concerned about the corona virus and if there is a likehood of them getting affected due to their packages and online purrchases in general.
The likelihood of an infected person contaminating commercial goods is 0 and the risk of catching the virus that causes COVID-19 from a package that has been moved, traveled and exposed to different conditions and temperature is also 0, according to the World Health Organization. (
WHO
)
"In general, because of poor survivability of these coronaviruses on surfaces, there is likely NO RISK AT ALL of spread from products or packaging that are shipped over a period of days or weeks at ambient temperatures. (The Virus dies after 1-3 hours on packages)
We Appreciate Your Support!
All orders are handled and shipped out from our warehouses in Europe
Please allow extra time for your order to be processed during holidays and sale seasons!