---
We created the Crystal Glass Pen to give the freedom and creativity back to the artist for whatever their heart desires. It is the perfect addition to any enthusiast's collection. We feel the forgotten skills of ink writing have been lost and we are trying to bring it back in style with a modern feel. Everything from drawing to calligraphy is now possible with a dip of the pen. 
HANDCRAFTED TO PERFECTION
Our iconic spiral design has been handcrafted from just one single piece of stained crystal glass. This majestic range of colors creates a magical experience for any artist looking for inspiration. Its light-weight design makes you feel like you are holding nothing at all. Perfect for those who find themselves lost in their work for hours on end.
LIMITLESS CREATIVITY
Our glass dip pen offers a unique experience allowing anyone to create by just dipping and drawing. A true artist is someone who has the freedom to translate any thought to the canvas which is why our special quality ink allows full expression of even the most vivid artworks. Perfect set for beginners and advanced calligraphers. This signature pen is great for drawing and writing!
HIGH-QUALITY GLASS
Made of high borosilicate glass. You could write 40-50 words per dip. Easily rinse clean with water and dry with paper in just 10 seconds. Quickly switch between different colors without having to refill the pen. Exquisite design, excellent packing, elegant and luxury gift pen for writers, creative types, artists, also dear friends and loved ones. Enjoying the compliments on your beautiful calligraphy pens, you will never get tired of the stream of compliments that you get from this nice pen.
10 COLOR INK BOTTLES
Our laboratory ink formulation is made without animal by-products or dispersing agents, providing safe vibrant non-toxic soluble dyes, enabling optimal flow to give color brilliance with durable lightfastness that will not deteriorate or fade. The various colors of ink contain gold powder, which enables your handwriting and painting to become more awesome.
THE PERFECT GIFT

Our Crystal Glass Pen is the perfect luxury gift for writers, artists, people who love calligraphy, drawing, sketching, and handwriting.

HOW TO USE:
1. Dip the pen slightly in an ink bottle. The tip should be only partially submerged to avoid inkblots.

2. Glide tip against bottle opening to drain excess ink. When ink no longer drips down from the nib it is ready to write with.

3. Use your glass pen to write notes, letters, wedding invitations, etc. (you may want to practice a bit first to get a feel for your pen). Re-dip in ink as necessary.



PACKAGE INCLUDES:
1 x Crystal Glass Pen
10 x Ink Bottles

SPECIFICATIONS:



OUR GUARANTEE: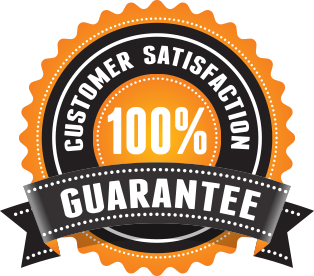 If you don't have a positive experience for ANY reason, contact us and we will make sure that all your concerns are addressed and you leave 100% satisfied.
We have 24/7 Call and Email Support. Please contact us through one of those or through our contact form, if you need assistance we are always here for you!
4 GREAT REASONS TO BUY FROM US
AND 4 GREAT FACTS ABOUT US 
 4700+ Happy Customers
 Free Secured Shipping (Worldwide)
 Perfect Gift Ideas
 Guaranteed Safe Checkout
OUR MISSION:
Instead of donating to our cause, you can just purchase any product from our different collections and part of your purchase will be donated to charities across the globe that help poor families enjoy their Summer holidays and spend time together!
CORONA VIRUS FAQ:
Lots of our customers seemed to be concerned about the corona virus and if there is a likehood of them getting affected due to their packages and online purrchases in general.
The likelihood of an infected person contaminating commercial goods is 0 and the risk of catching the virus that causes COVID-19 from a package that has been moved, traveled and exposed to different conditions and temperature is also 0, according to the World Health Organization. (WHO)
"In general, because of poor survivability of these coronaviruses on surfaces, there is likely NO RISK AT ALL of spread from products or packaging that are shipped over a period of days or weeks at ambient temperatures. (The Virus dies after 1-3 hours on packages)
We Appreciate Your Support!
All orders are handled and shipped out from our warehouses in Europe
Please allow extra time for your order to be processed during holidays and sale seasons!