---
Wrist Pain After Long Sessions?
We are computers enthusiast and we do know how uncomfortable can be working with the wrong gear. That's why we created the Ergonomic Wrist Rest, to give the best experience and the most relief to the user.
Carpal tunnel syndrome is most prevalent in people who spend a lot of time using a PC; therefore, if you're a PC gamer, you are more likely to experience this disease. We are pc users too, that's why we know how important is to prevent overuse injuries, and that's why we are proud to present Ergonomic Wrist Rest!
Features
✓ Prevent Wrist Injuries: Our wrist pad will allow the users to work or play in the best posture, avoiding the overuse of the interested party.
✓ Ergonomic: Forget about wrist pain and enjoy work or game sessions to the fullest.
✓ Anti-Slip: Rubber base to avoid any unwanted movement.
✓ Soft & Washable: Made of soft high-grade silicone, it will not fade over time and it will give you maximum comfort. It can be washed anytime.
✓ Waterproof: Don't worry about accidentally spilling liquids, our wrist pad has been built to be used practically with no discomforts. 
Specifications:
Material: High-Grade Silicone

Color: Black/Silver

Size: 10 x 4 x 1.8 cm /3.9 x 1.7 x 0.7"

Net Weight: 40 g / 1.41 oz
Package & Shipping:

1x Ergonomic Wrist Rest
Shipped within 48 hours
Improve The Daily Experience And Stop The Pain, Order Now!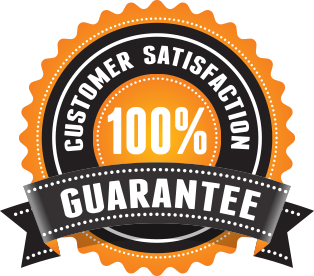 If you don't have a positive experience for ANY reason, contact us and we will make sure that all your concerns are addressed and you leave 100% satisfied.
We have 24/7 Call and Email Support. Please contact us through one of those or through our contact form, if you need assistance we are always here for you!
4 GREAT REASONS TO BUY FROM US
AND 4 GREAT FACTS ABOUT US 
 4700+ Happy Customers
 Free Secured Shipping (Worldwide)
 Perfect Gift Ideas
 Guaranteed Safe Checkout
OUR MISSION:
Instead of donating to our cause, you can just purchase any product from our different collections and part of your purchase will be donated to charities across the globe that help poor families enjoy their Summer holidays and spend time together!
CORONA VIRUS FAQ:
Lots of our customers seemed to be concerned about the corona virus and if there is a likehood of them getting affected due to their packages and online purrchases in general.
The likelihood of an infected person contaminating commercial goods is 0 and the risk of catching the virus that causes COVID-19 from a package that has been moved, traveled and exposed to different conditions and temperature is also 0, according to the World 
Health
 Organization. (
WHO
)
"In general, because of poor survivability of these coronaviruses on surfaces, there is likely NO RISK AT ALL of spread from products or packaging that are shipped over a period of days or weeks at ambient temperatures. (The Virus dies after 1-3 hours on packages)
We Appreciate Your Support!
All orders are handled and shipped out from our warehouses in Europe
Please allow extra time for your 
order
 to be processed during holidays and sale