---
KYOTA YOSEI M868 4D Massage Chair 
Free 2-Year Extended Warranty included with purchase!
The Kyota Yosei M868 4D massage chair looks as good as it feels. From its superior quality, to the easy-to-use remote, you get a customizable massage chair tailored to you. Perfect for winding down from a long day at work, relief for chronic pain, or preparing for an intense workout. The 4D back massage works down the length of your spine from your neck to glutes, while the triple roller, Total Sole Reflexology™, foot massage choreographs a full-body massage experience. Rejuvenate and recover your body in the comfort of home. Kyota is constantly working to reach the peak of luxury and relaxation, and Yosei is a perfect reflection of those efforts.

Features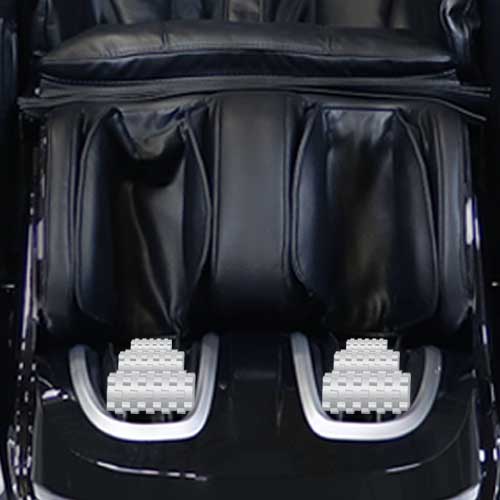 Total Sole Reflexology
Utilizes triple shiatsu rollers per foot, along with the squeeze of air compression, to provide reflexology relief throughout the body.
---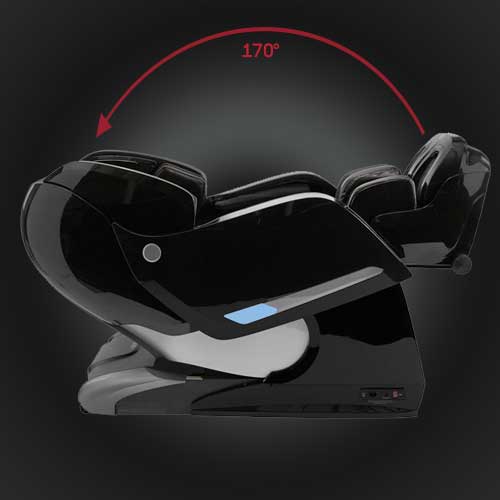 Zero Gravity Recline
Zero gravity positioning elevates your feet above your heart, which allows for improve circulation providing a sense of weightlessness and maximizes the effect of the massage therapies.
---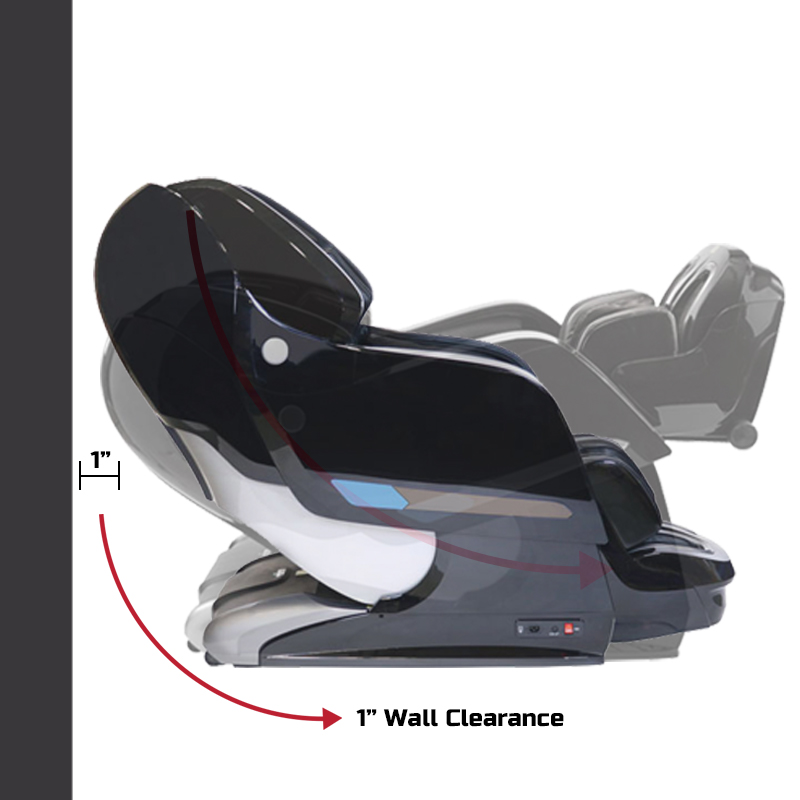 Zero Wall Space-Saving Technology
This space-saving technology affords easy placement of your Yosei 4D massage chair, only requiring 1" of clearance from the wall to recline.
---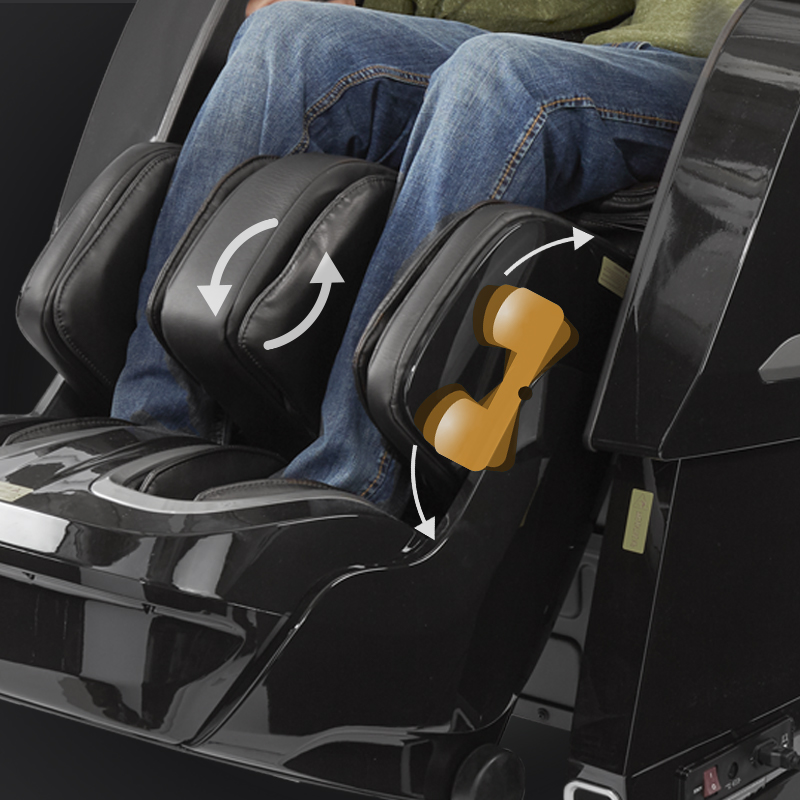 Kneading Calf Rollers & Oscillation
Calf rollers combine with oscillating movement and compression air cells to simulate hands gently relieving tension and pain. Helps to restore circulation and flexibility.
---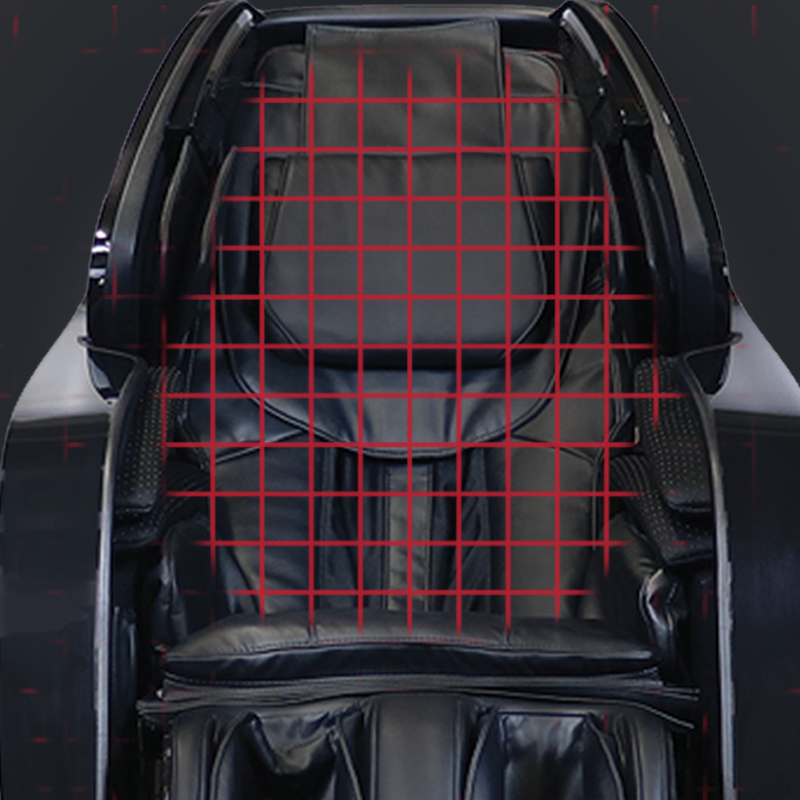 Body Scanning Technology
Body scanning technology ensures that the massage rollers hit all of your unique pressure points by adjusting the position of the rollers and tailoring them to your body.
---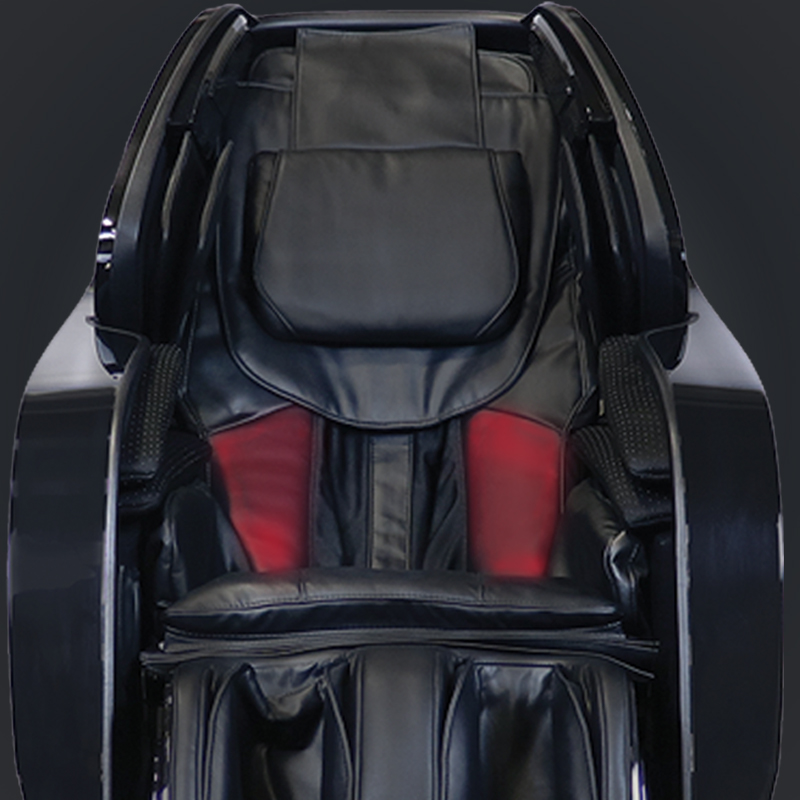 Lumbar Heat
Heating modules located in the back of the chair provide soothing warmth and help loosen your muscles.
---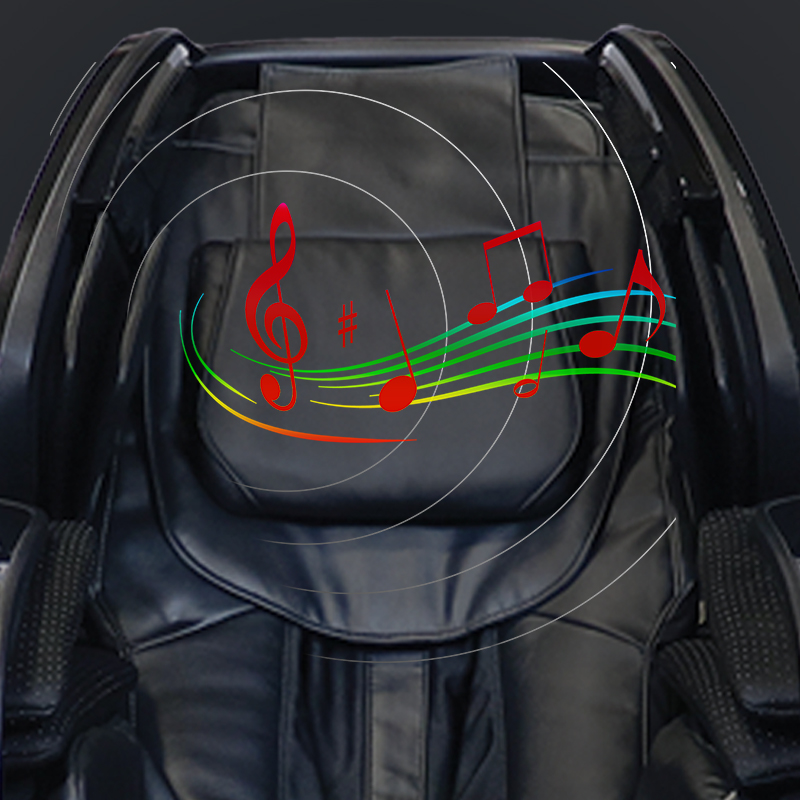 Premium Bluetooth speakers
Use the Yosei's premium Bluetooth speakers to create the ultimate relaxation experience. Stream your personalized spa & meditation music, or relax to your favorite playlist.
---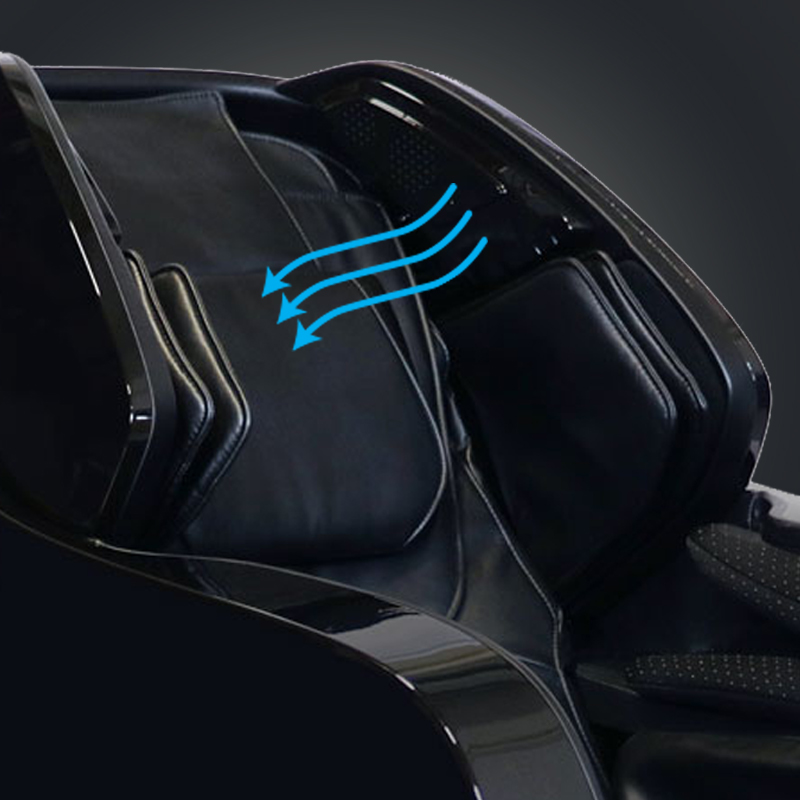 Air Ionizer
The Yosei's Bluetooth speakers feature an integrated negative ion generator to promote cleaner air intake. Breath deeply, melt away stress and rejuvenate your mind, body, and spirit.
---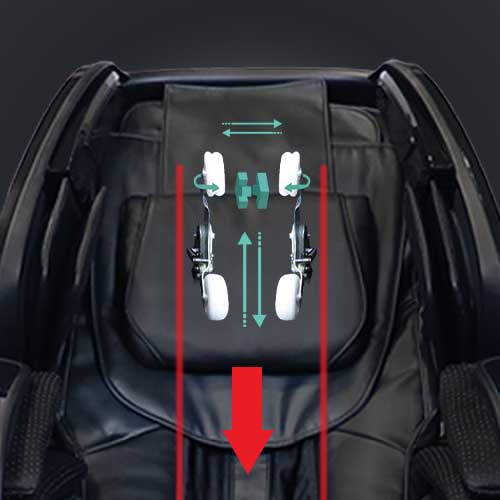 Advanced 4D Back Mechanism Technology

Advanced massage technology combines in & out motions at varying speeds, with sweeping left-right and up-down motions, to create 4D human hand-like deep-tissue massage that is smooth and fluid.
---
Additional Features
Enclosed Total Foot Massage
Rhythm Technique 
Product Presentation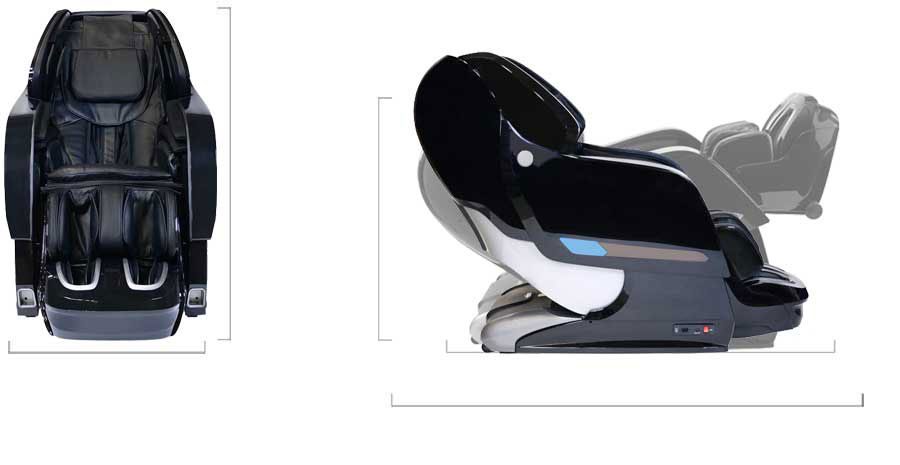 Height: 45''
Width:  33''
Depth:  60'' - 70 '' depending on level of incline
---
PRODUCT GUIDES
---
PRODUCT VIDEOS

Kyota Yosei M868 4D Massage Chair
Warranties and Returns
The Kyota Promise: 4 Year Residential Limited Warranty
Unlimited USA-based customer & technical support

4 Year structural framework warranty

No-cost replacement on covered parts for 2 years

Complete Care/No-cost parts & labor (in-home, if necessary) for 1 year
3 and 5 year options available at checkout.
For In-Home service, Kyota will arrange all covered parts deemed necessary, to be sent to the consumer and, if necessary, an authorized service provider to repair the product at the customer's residence, at no charge to the customer. If a particular part is no longer manufactured, Kyota may replace your product with a similar product. Under no circumstances shall the retail replacement value exceed the original net price paid for the product. In the event you choose not to accept a replacement for your product, Kyota is no longer responsible for making repairs under the warranty coverage.
Any repairs needed during the 3 year parts warranty coverage, Kyota will provide covered parts at no cost; however, consumer is responsible for any and all shipping, duties and brokerage fees on parts not covered by this warranty or covered but outside of the coverage period. Structure warranty is limited to the steel and steel-welded parts of the frame. If a replacement is issued under the Parts or Structure warranty period, the consumer is responsible for shipping, duties, and brokerage fees related to the replacement. Kyota, at its sole discretion, will repair or replace any defective part within a reasonable time frame. Field Service is only available in the United States. Field Service requires pre-approval and, if necessary, must be performed by Kyota-authorized field service personnel to maintain warranty coverage.
Returns: 30 day no questions return policy - customer responsible for return shipping and a 15% restocking fee.
---
Warranty Exclusions
Warranties do not cover any loss or damage resulting from: improper installation; unauthorized repairs; use in a commercial or corporate setting; alterations or modifications of original condition; improper use of electrical/power supply; loss of power; electrical disturbances and power surges; dropped product, including but not limited to remote controls; a malfunction or damage resulting from improper use or unreasonable use or maintenance; failure to follow operating instructions; transportation damage; theft; abuse; misuse; neglect; vandalism; or environmental conditions (fire, floods, rust, corrosion, sand, dirt, windstorm, hail, earthquake, or exposure to weather conditions); loss of use during the period the product is at a repair facility or otherwise awaiting parts or repair; and products purchased from unauthorized dealers. Damage incurred due to shipping and handling does not constitute a defect under this warranty. Softening/ hardening of foams and filling composites in pillows and pads does not constitute a defect under this warranty as those items naturally change with use. Fading, wear, and pilling of fabrics does not constitute a defect under this warranty as those conditions naturally occur with fabrics. Natural markings and grain and dye variations in leather do not constitute a defect under this warranty. Failures of attach points, such as, but not limited to: stitching, Velcro, and zippers, do not constitute a defect under this warranty.
To initiate a Kyota Warranty claim, simply call our Customer Support Team at 657-300-9935