---
This LED Wireless Gaming Mouse comes with a long lasting rechargeable battery and high precision performance for gamers, designers, and professionals alike. The unique ergonomic design provides comfort for your hand while in use and makes fatigue a thing of the past. With up to 2400 DPI, it is built to fit casual and professional use. This mouse comes with breathable color changing technology to make everyday use even more fun. Available in black or white.
Features:
Ergonomic design that is suitable for PC or Mac users.
High precision optical engine to ensure accurate positioning and deliver sensitive and stable control.
DPI setting goes up to 2400 DPI (800, 1600, and 2400).
2.4G wireless technology with very fast response time.
Breathable LED effects with 7 color changes.
Comfortable fit that reduces stress and fatigue.
Rechargeable battery that lasts anywhere between a week to a month depending on use.
Both wired and wireless modes are available with the provided USB cable.
SPECIFICATIONS
Color: Black / White
Wireless distance: 10 Meters
Key Life: 20 Million times
Battery Capacity: 600mAh
Response Speed: 150PS
Wireless Technology: 2.4GHz
Voltage and Current: 3.7V-18mA
LED Effect: Seven color breathing effect
Number of Keys: 6 keys
Optical Resolution: 1800DPDP
DPI Switching: 800/1600/2400 (3 Modes)
System Requirements: Windows XP / Vista / 7 / 8 / 10 / Mac
Product Size: Approx.138 x 80 x 38mm
1 x LED Wireless Gaming Mouse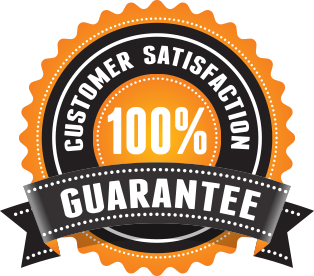 If you don't have a positive experience for ANY reason, contact us and we will make sure that all your concerns are addressed and you leave 100% satisfied.
We have 24/7 Call and Email Support. Please contact us through one of those or through our contact form, if you need assistance we are always here for you!
4 GREAT REASONS TO BUY FROM US
AND 4 GREAT FACTS ABOUT US 
 4700+ Happy Customers
 Free Secured Shipping (Worldwide)
 Perfect Gift Ideas
 Guaranteed Safe Checkout
OUR MISSION:
Instead of donating to our cause, you can just purchase any product from our different collections and part of your purchase will be donated to charities across the globe that help poor families enjoy their Summer holidays and spend time together!
CORONA VIRUS FAQ:
Lots of our customers seemed to be concerned about the corona virus and if there is a likehood of them getting affected due to their packages and online purrchases in general.
The likelihood of an infected person contaminating commercial goods is 0 and the risk of catching the virus that causes COVID-19 from a package that has been moved, traveled and exposed to different conditions and temperature is also 0, according to the World Health Organization. (
WHO
)
"In general, because of poor survivability of these coronaviruses on surfaces, there is likely NO RISK AT ALL of spread from products or packaging that are shipped over a period of days or weeks at ambient temperatures. (The Virus dies after 1-3 hours on packages)
We Appreciate Your Support!
All orders are handled and shipped out from our warehouses in Europe
Please allow extra time for your order to be processed during holidays and sale seasons!