---
Looking To Upgrade The Stand Of Your Monitor?
We are people behind the screens and we are pc users as well. That's why we know how important is to be able to look at the monitor effortlessly.
Keeping the pc at the right distance can greatly improve our posture and prevent pain. This stand is fully adjustable, you can rotate the monitor, or move it right, left, up and down, tilt it, make it closer or further.
FULLY
customizable.
Features:
Universal: Fits from 17 to 32 monitors, maximum load up to 20 lbs ( 8 kg ).
Fully Adjustable: This stand makes all the movements you'd need it to do. Literally. It supports C-clamp and Grommet installation; comes with all needed hardware, heavy-duty construction and super quality materials to keep your arm mount stable.
Full Confort Mount: A Wide range of movements, The monitor can be rotated 360 degrees and tilted effortlessly +90 ~ -45 degrees.
Ergonomics: Improve your posture keeping the monitor in the correct position. Your body will be thankful.
Specifications:
Screen Size: 17-32 inch
Material: Aluminum Alloy, ABS
Loading Capacity: 8kgs max
VESA: 75x75/100x100mm
Color: Silver Grey / Black
Installation: Desktop Clamping / Grommet Mounting
The Best Choice For The Sleekest And Most Ergonomic Setup, Order Now!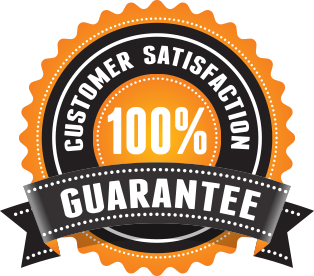 If you don't have a positive experience for ANY reason, contact us and we will make sure that all your concerns are addressed and you leave 100% satisfied.
We have 24/7 Call and Email Support. Please contact us through one of those or through our contact form, if you need assistance we are always here for you!
4 GREAT REASONS TO BUY FROM US
AND 4 GREAT FACTS ABOUT US 
 4700+ Happy Customers
 Free Secured Shipping (Worldwide)
 Perfect Gift Ideas
 Guaranteed Safe Checkout
OUR MISSION:
Instead of donating to our cause, you can just purchase any product from our different collections and part of your purchase will be donated to charities across the globe that help poor families enjoy their Summer holidays and spend time together!
CORONA VIRUS FAQ:
Lots of our customers seemed to be concerned about the corona virus and if there is a likehood of them getting affected due to their packages and online purrchases in general.
The likelihood of an infected person contaminating commercial goods is 0 and the risk of catching the virus that causes COVID-19 from a package that has been moved, traveled and exposed to different conditions and temperature is also 0, according to the World Health Organization. (
WHO
)
"In general, because of poor survivability of these coronaviruses on surfaces, there is likely NO RISK AT ALL of spread from products or packaging that are shipped over a period of days or weeks at ambient temperatures. (The Virus dies after 1-3 hours on packages)
We Appreciate Your Support!
All orders are handled and shipped out from our warehouses in Europe
Please allow extra time for your order to be processed during holidays and sale seasons!